1. Log into SF State Gateway
2. Navigate to your LaunchPad
3. Select the Student Center tile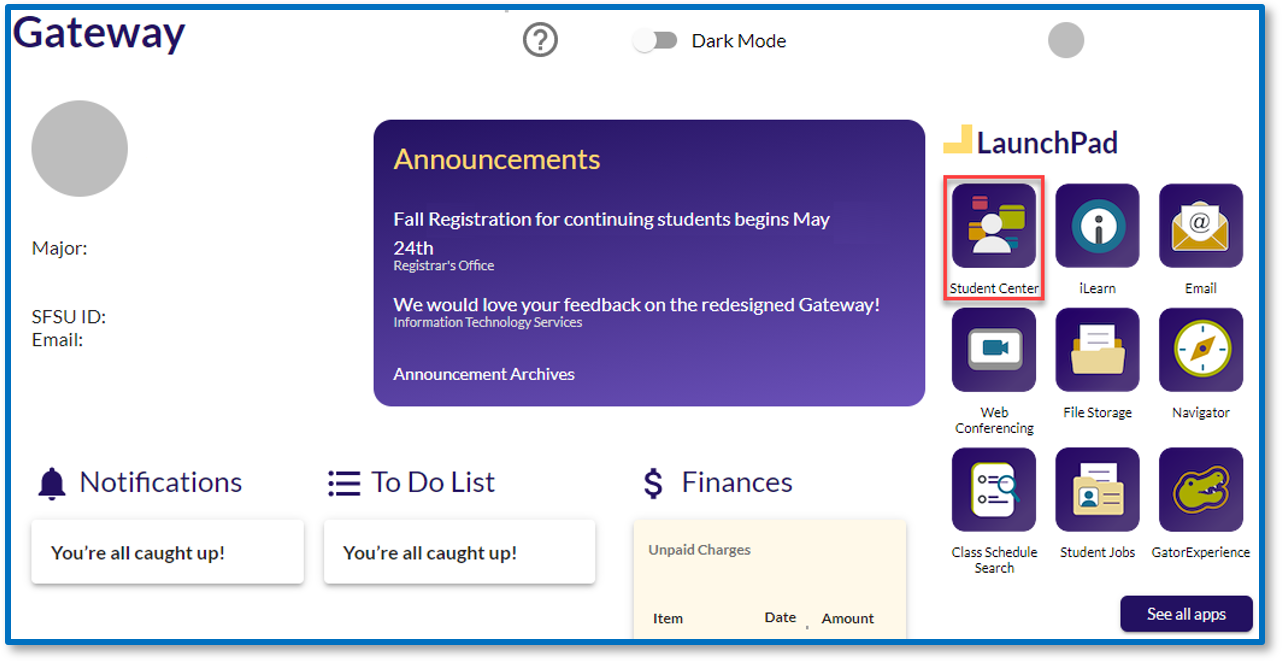 4. Under the Academics header, open the other academics... drop-down menu
5. Select Veterans Benefit
6. Click the double arrow button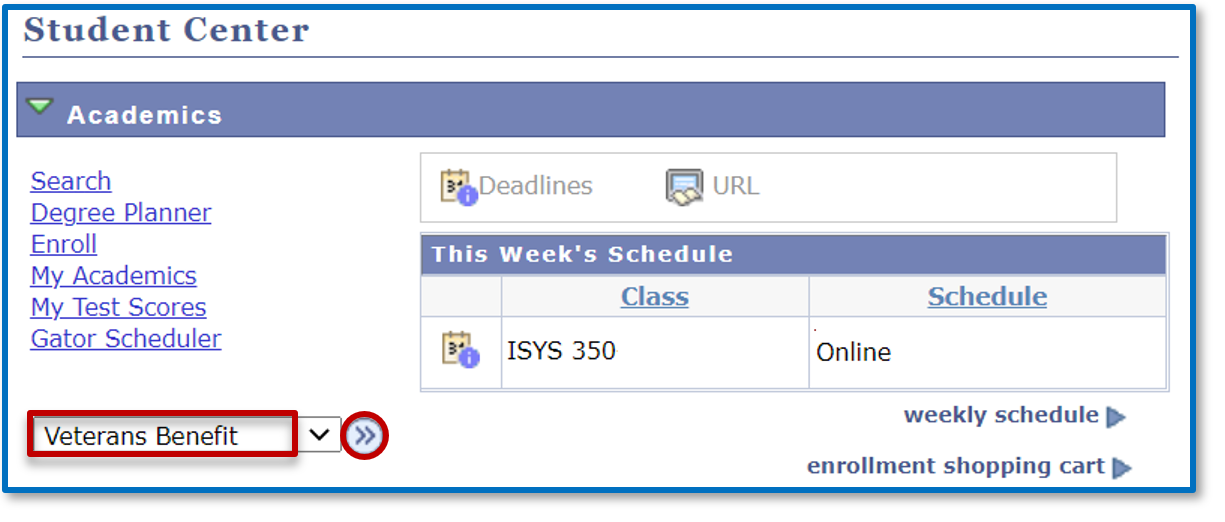 1. If submitting a Veteran Benefits Certification for the first time, then please read the messaging on this page for:
Service or semester updates
Details on required documents
Contact information
Helpful links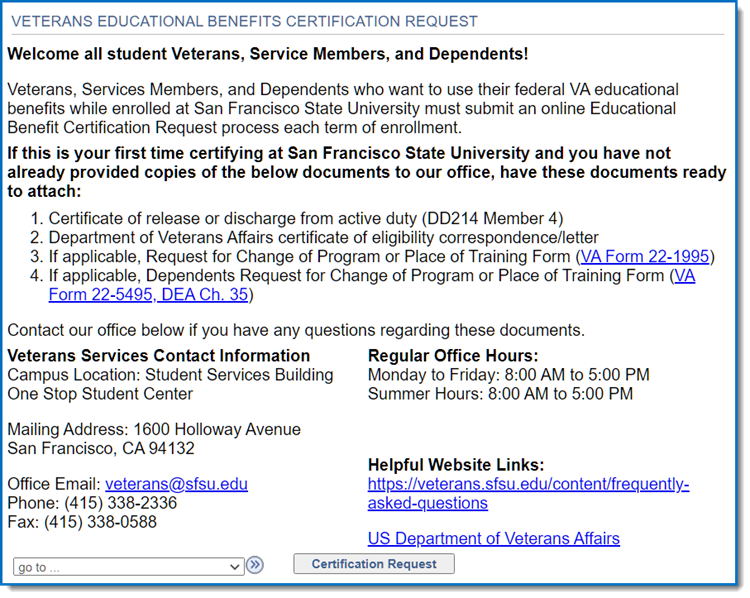 2. Click the Certification Request button

1. Confirm the Institution
2. Select Certifying Term
3. Complete the fields in the Benefits Information section
4. Click the Initiated button to upload documentation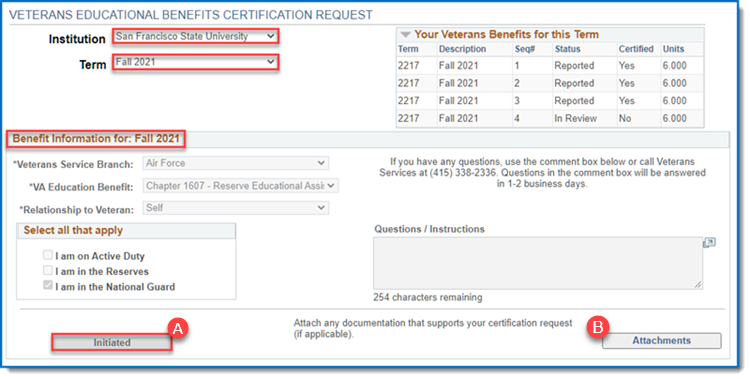 5. Click the Update Classes to Certify button
Review SF State Veterans Services policy, and check the acknowledgment box after reading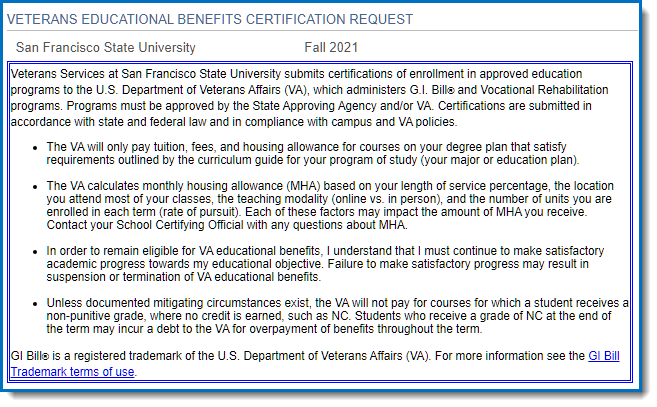 6. Select all classes that qualify for certification
Students will be able to come back to this page later if any changes are needed.
7. Click the Submit Request button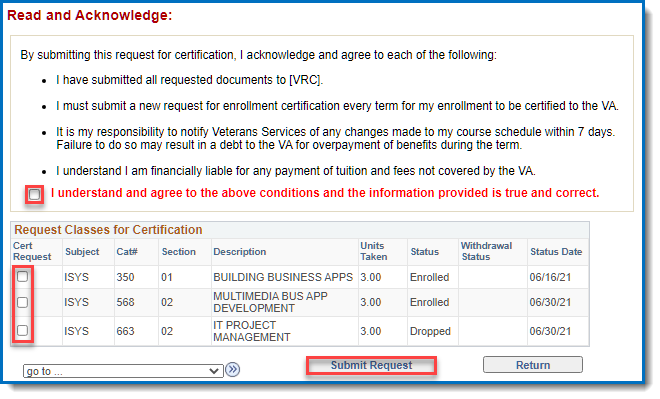 8. Review the request, then click the Welcome Page button to exit
Veterans Benefit Portal Navigation
The first section of the certification request page holds the term selection and institution fields.
To submit or edit a new request, enter the current or future semester of attendance.
To review older requests, select a past semester from the drop-down.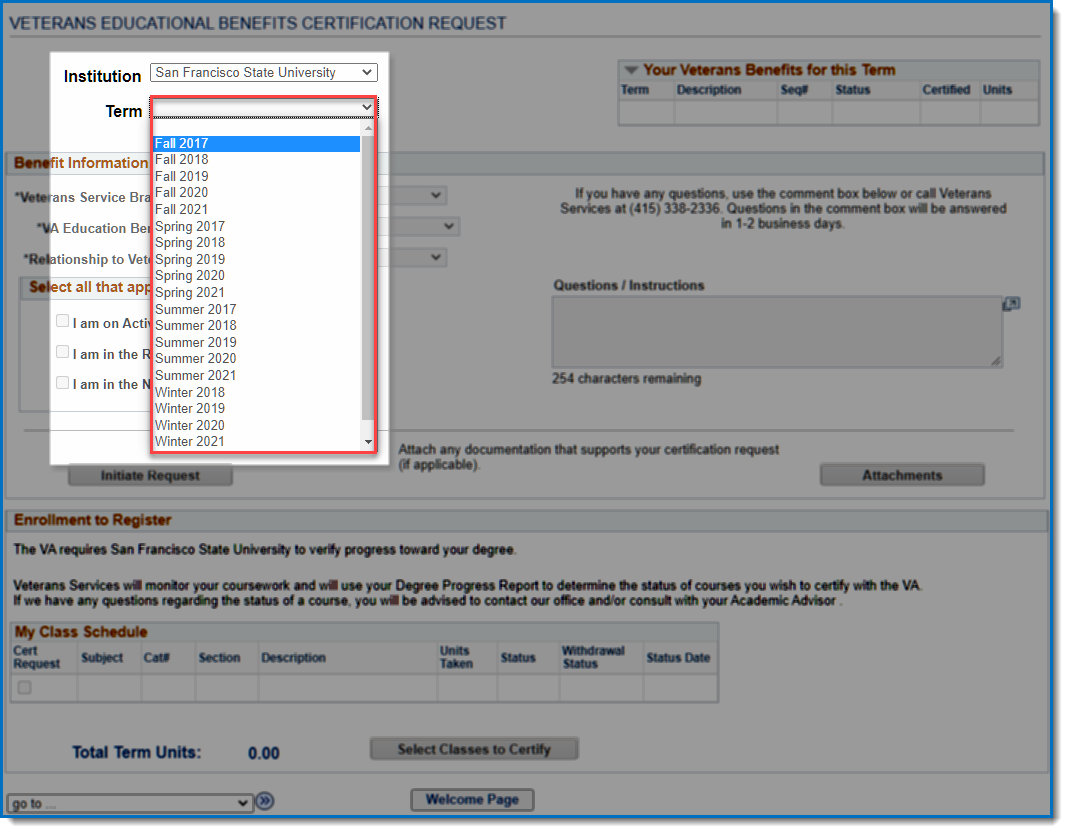 The second section of the certification request page holds the branch, benefit, veteran relationship, and service type fields.

Fill out the Veterans Service Branch that applies to you.
Next, fill out the VA Education Benefit that applies to you.
Then enter your Veteran Relationship if not Self.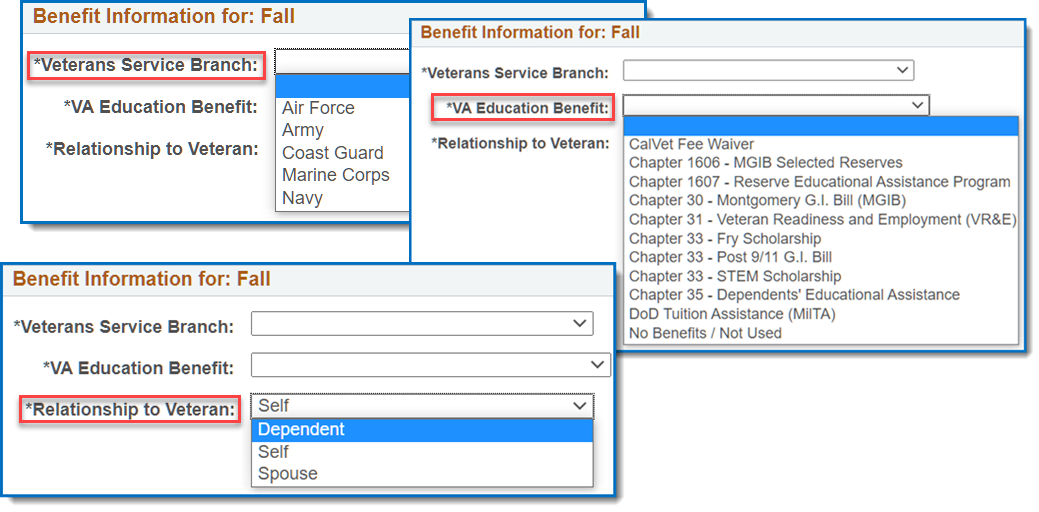 If applicable, indicate if you are on Active Duty, in the Reserves, or the National Guard
If non apply, then skip.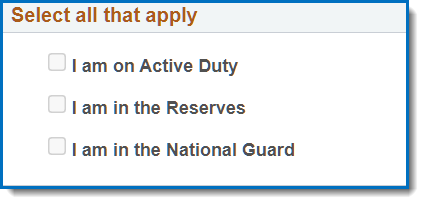 Write any questions text box to the right.
When completed, click the Initiate Request button.
Then click the Attachments button to upload your benefit documentation.
Please note, attachments can only be accessed after the Initiate Request button is clicked.

Read the submission guidelines on this page.
Then click the drop-down bar and select the document type you wish to upload.
Once your documents are uploaded, click the Return button.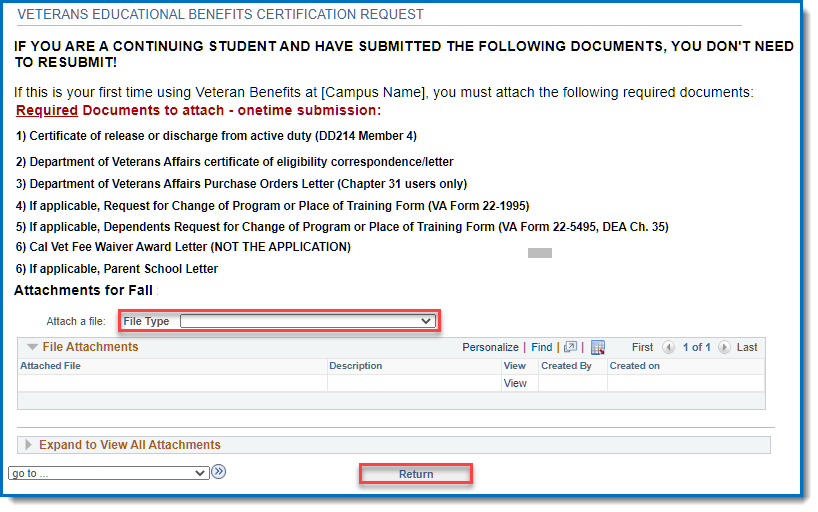 The third section of the certification request page holds the actual class certification choices. Visible is an overview of the available classes for the semester you indicated back in the Term Selection. 
To begin, click the Update Classes to Certify button.

Read and click the acknowledge box.
Select all the classes to certify.

Please note, you can always come back and make adjustments if you add or drop a class.

When finished, click the Submit Request button.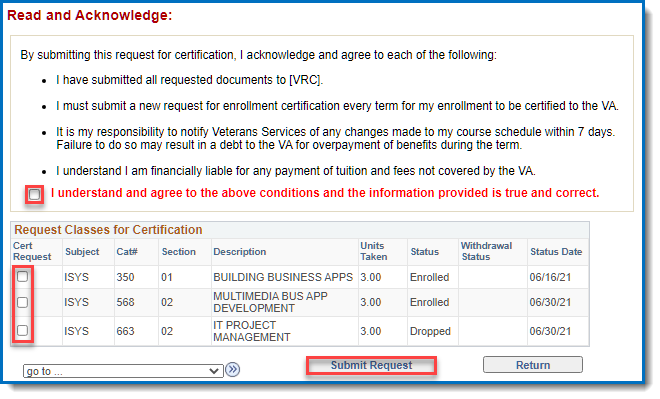 Check to make sure all of your information is correct.
If you are satisfied with everything, click the Welcome Button.